Dealing with a problem for managing the track of your high-volume restaurant sales? Don't worry POS is the solution to your problem. Now maybe most of you didn't know about POS. So POS (Point of Sale) is a system where your customers make the payments for the services provided by your restaurants.
There are plenty of POS systems available in the market, but here you will get to know about the best point of sale system which might be perfect for your restaurant and matches all your requirements.
FoodChow is the best and fastest growing online food ordering system which also offers POS services. You can manage pickup orders, delivery, dine-in orders and track every single penny transaction of your restaurant sales in a very effective manner by using Restaurant POS System for FoodChow.
FoodChow point of sale is allowing restaurant owners to get their online ordering website and application at lower investment and zero risks. You can also get to use a free 14-day trial and decide that the system is worth your investment or not.  By joining with FoodChow you will be promoting your restaurant instead of marketing any third-party app. Even after investing in the FoodChow POS system, if you feel like it does not worth your investment you can get a 100% refund of your investment.
Foodchow POS Provides Hundreds of Features, Some of Them Have Been Described Below :
1.  User Friendly Control :-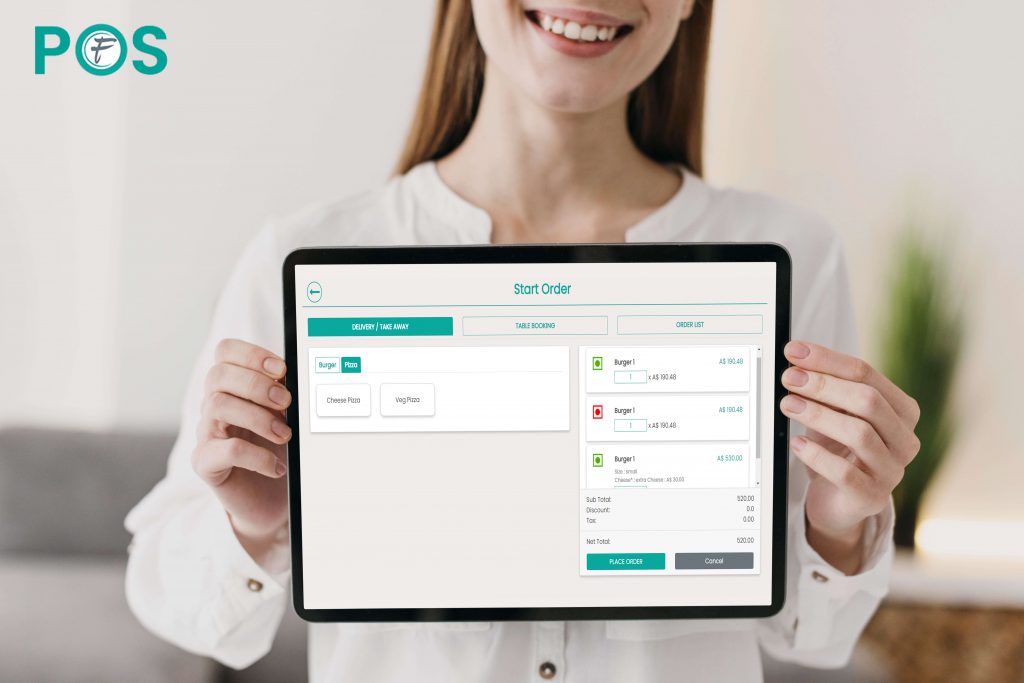 Generally, people are giving orders on the phone and the restaurant owners won't able to receive constant calls and might miss some orders. If we look from the customer's point of view sometimes when customer orders some food they get wrong food which is not requested by them. This happens because of miscommunication on phone. In FoodChow you can browse through multiple categories from just a single tab. You can also select a date and time for pre-order, pay now or pay later options, online table reservation, and much more. It is very easy and manageable for both restaurant owners and customers. There won't be any chance of miscommunication.
2. Manage your tables :-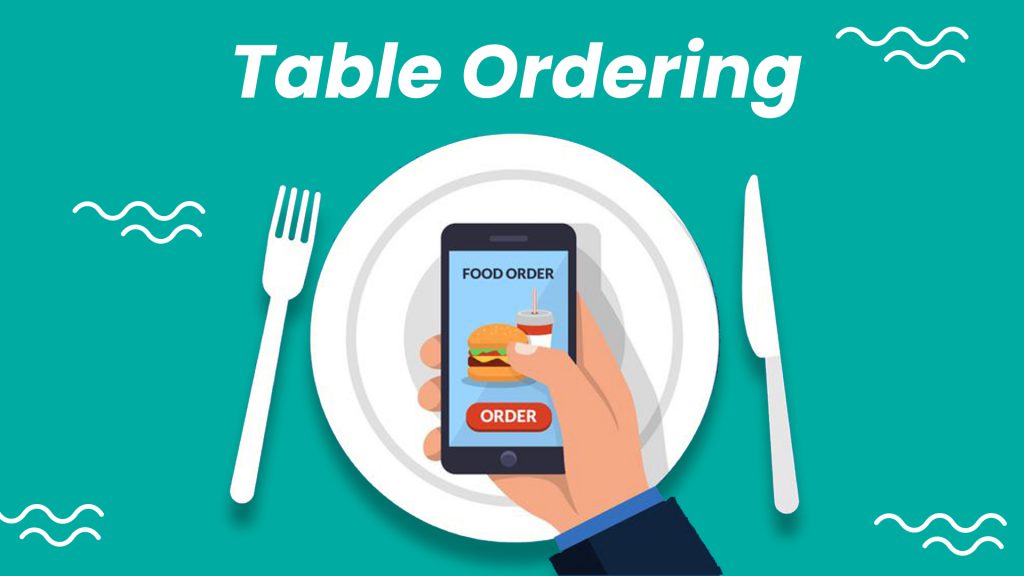 FoodChow allows you to take the pre-booking of your tables. Your waiters also do not need to take the orders manually by going to each table. FoodChow scan & order feature will allow your customer to place the order by scanning the barcode available on the table. It has a separate tab for Dine-in by which you can manage your table like tracking your live table status and separate KOT access for each table, taking table orders directly with scan and order feature, and much more.
3. Simple Dashboard :-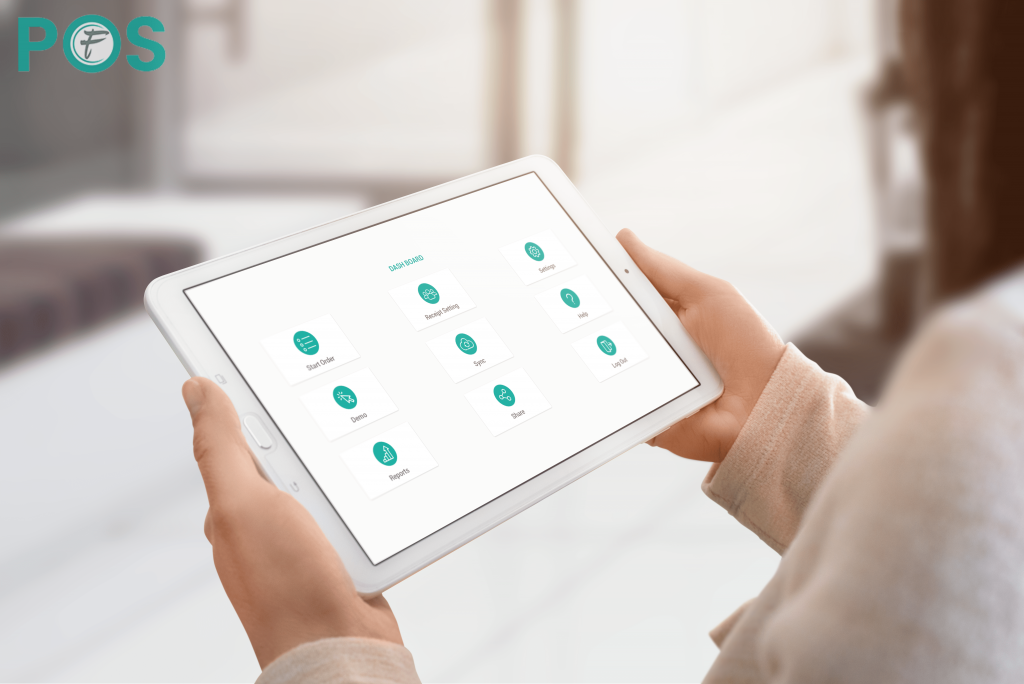 By using the user-friendly dashboard of the FoodChow POS system you can manage orders, make real time offers, combo deals,etc. You will easily be able to see the notification of new orders on the dashboard. There is also an option of uploading your restaurant menu with dynamic pricing so you can change your prices whenever you want, especially at weekends or festivals to make more profit. The reports of your restaurant sales can be generated weekly or monthly at just one click away.
4.  Generate Reports :-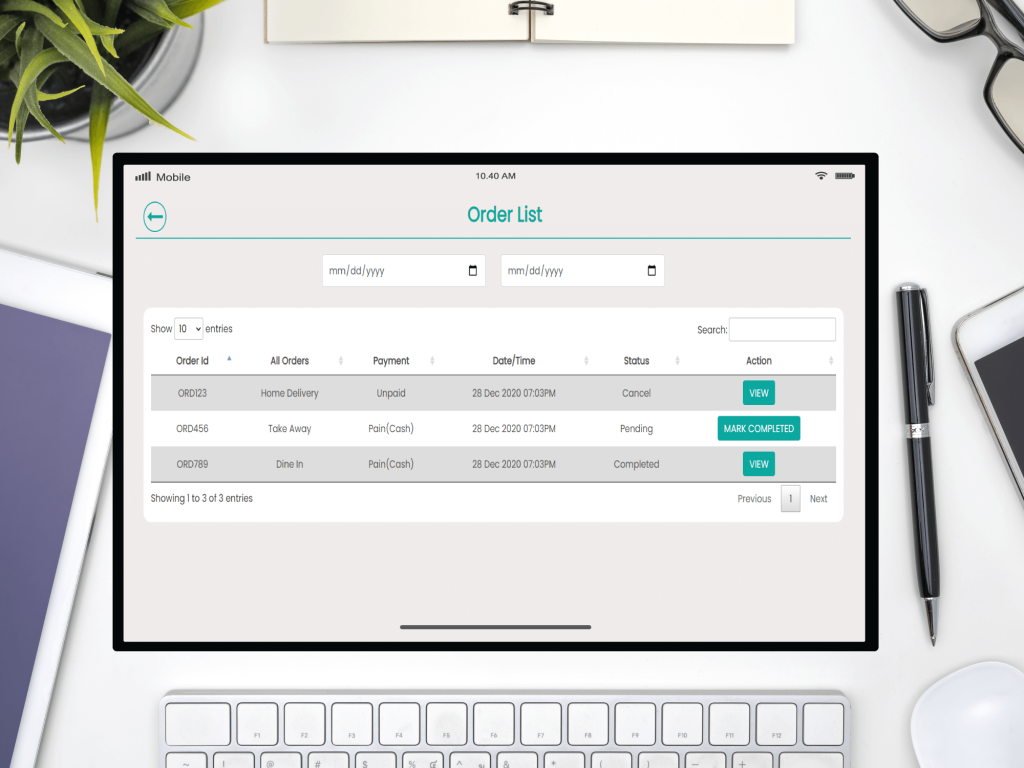 As you can generate reports of your restaurant sales, you can choose the dates on which you will get a weekly or monthly custom report including the following details
Order Id
Type of Orders
Paid/Unpaid Orders
Date and Time of Orders
Status of the Order
Action to view and Print Orders
5. Track Live Orders :-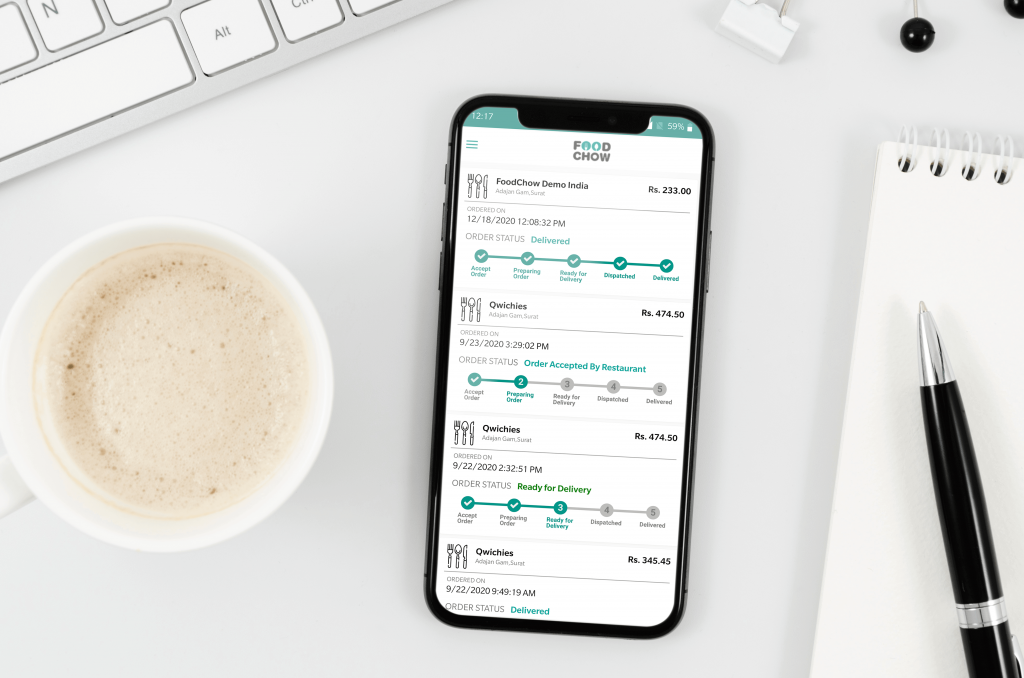 When someone orders food from your restaurant you can see the live order details like payment status, takeaway timing, delivery details, and much more.
Why Choose FoodChow?
POS System Starts at $0
Secured Cloud Storage
Extra Features
Low and One Time Investment
Free Demo (Use and Decide)
Access POS System without Internet
Full Technical Support
Boost Your Restaurant Profits with FoodChow POS System. For more details visit www.foodchow.com and take a look at FoodChow POS System.