In today's technological era, advancements in technologies, restaurant philosophy, and food trends are happening faster than ever before. The best way to stay on top of what's new is to keep track of the digital marketing strategies for restaurants, small businesses, technology, and food trends. In this blog, I am going to share 11 Powerful Restaurant Marketing Strategies to double your visitors locally and grow your restaurant business without the cost.
So, let's get started
Google My Business is a free and easy-to-use tool for businesses and organizations to manage their online presence in Google local searches and Maps. If you add, verify and publish your business information, your business will be listed in a local google search.
Once listed your customers will be able to find your business online and they can even use Google Maps to navigate to your shop, give you a call, book a table or view the images of your shop. You are more likely to get positive results if you set up your Google My Business page properly. These days everyone is searching online to order a meal, book a table, or to discover new restaurants opening in a city. Let's look at Google My Business features you should take advantage of to help your restaurant or hospitality business succeed.
its listing and input your necessary business information like your restaurant's name, address, phone number, and hours. This is a great place to start, but there are plenty of other opportunities to enhance your (Google My Business) listing.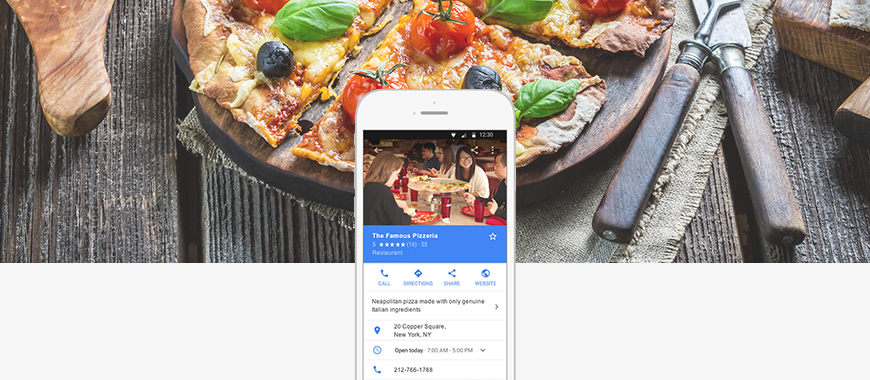 What's new:
Interact with customers, read and respond to reviews from your customers, and post photos that show off what you do. Businesses that add photos to their Business Profiles receive 42% more requests for directions on Google Maps, and 35% more clicks through to their websites than businesses that don't. It's a totally free tool and also helps businesses attract new customers and share information about what makes them special.
Understand and expand your presence by finding insights on how customers searched for your Restaurant, and where those customers are coming from. You can also find information like how many people called your Restaurant directly from the phone number displayed on local search results in Search and Maps. When you're ready, you can create and track the performance of Smart campaigns to spread the word about your work.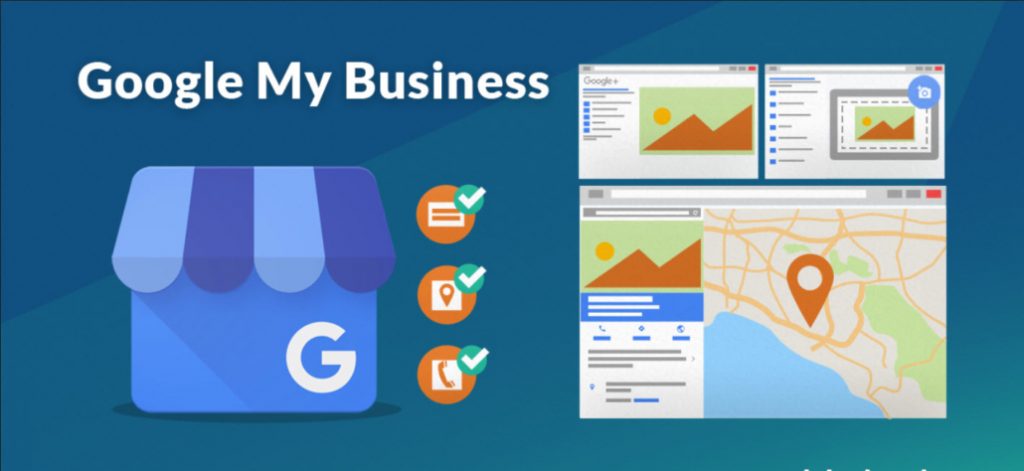 Facebook is the Third Most Visited Website in the world. People are active on mobile devices for 88% of the daytime. That's almost an hour a day that your business has the opportunity to make an impression on a potential customer…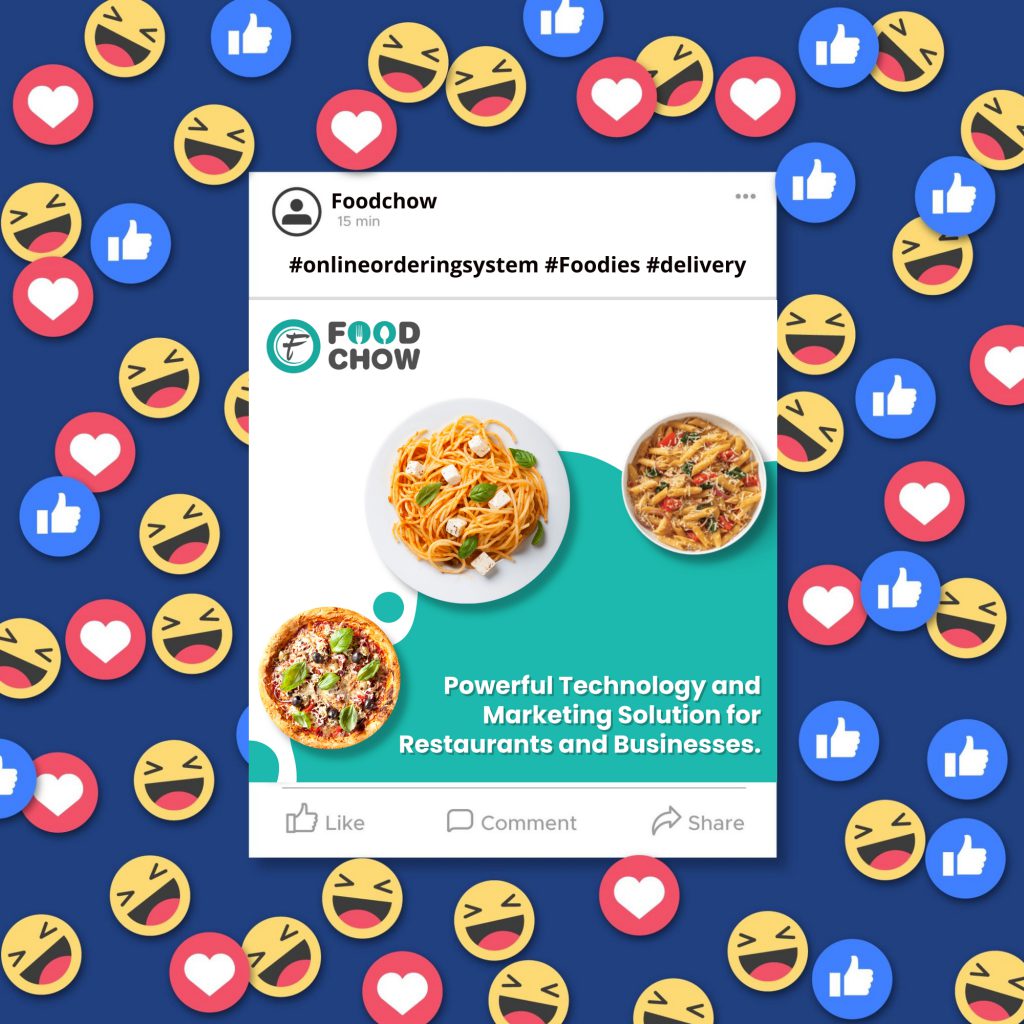 Many other marketing activities would cost thousands of dollars through other channels that can be used on Facebook for a fraction of the cost. This makes it ideal for small to medium Restaurants with a limited marketing budget. Larger Restaurants can also trial marketing concepts and themes through Facebook before committing to bigger campaigns.
It Provides some serious benefits like:
Your Fans Can Endorse Your Business for Free: It's very important to remember that Facebook friends generally know each other so there's a higher level of trust in the opinions of those customers who are in your network. The easiest way to create free referrals is to have guests "check-in" to your location from their Facebook app and like your page. Checking in to a location informs a user's friends that they are at that physical location. Liking a page is a quick way to continue to engage with the customer (and their friends) once they leave the restaurant.
Make sure to promote that you are on Facebook with a call to action, and by telling your customers why. For example: "Like us on Facebook for exclusive deals and to learn our daily specials!" This way they are not being asked to like the page for your benefit, but for their sake, Slow Times Busier: Most restaurants have a weekdays Night where customers wish they could get some discounts. Facebook is a great way to bring in business on your slow nights. Start by sharing a post for a half-price pizza or signature cocktail for a specific night of the week and time frame. You can either provide a coupon code and ask guests to show the coupon on their phone or ask for a specific special by name such as the "Half-Price Pizza from Facebook." 
Keep All Your Info in One Place: Your Facebook page is a place where you can publicize your business name, address, and contact details, and briefly describe your products and services. You can also talk about your staff, history, or any other aspect of your business that is likely to attract other Facebook users and create interest in what you do. You can schedule your ads easily on Facebook: Scheduling your ads is a very simple process. And can have them start immediately or schedule them to start at a later date or even save them and fill out the rest of the details at another time, which means that you can spend one-afternoon planning for and scheduling your posts.
Here's a way to use ad scheduling:
You could create a bunch of different ad campaigns for the entire next year. Like Valentine's Day, Easter, Mother's Day, wedding season, and so on. Get all of your ideas out of your head and revisit your ads later on. You'll save yourself time and free space in your brain for more marketing campaigns. Ad campaigns are purchased two ways, as CPM (cost for one thousand impressions) or CPC (cost per click). 
As a Facebook Ad newbie, stick with CPC ads because they are the easiest to understand and track.
The price range estimate is OK at best. Here's a little secret: Bid two cents over the lowest suggested bid. Once your ad campaign is running, check back every couple of hours to see if the bid price has changed for your campaign. In most cases, it will be lower than you are currently bidding so you can re-bid and run your campaign at a lower cost per click rate.
The Instagram social-sharing site takes advantage of smartphone technology to encourage members to share photos and short videos on social media sites. Restaurants can use Instagram for multiple marketing benefits because people love to take pictures when dining, celebrating, or having a drink with friends.
Utilize the feature of Stories that are common on Instagram to stay current. Posting a story allows you to have a photo, video, or gif present at the top of users' feeds for 24 Hrs. You can tag, add location, make challenges, use #Hashtags, and write on these stories, making them relevant and useful for cross-promotion. You will also be able to see how many, and who saw your story.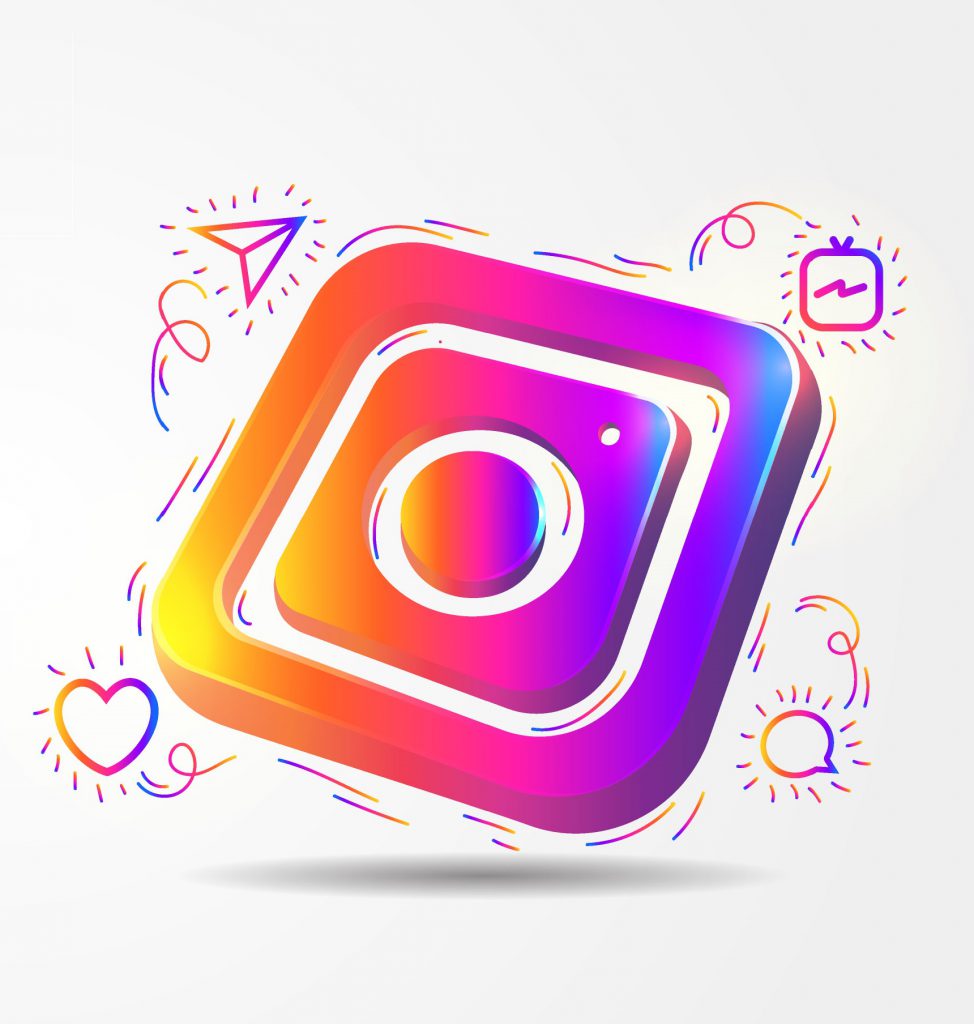 Instagram Live is a great way to showcase a new dish, drink, or space. Followers will be alerted that you've started a Live video at any point in their feed, calling attention that your account is active and showing something exciting off! You will be able to see who is viewing your Live video and engage with fans right then and there.
Some best tips for Instagram are:
Chronicle All Aspects of the Restaurant's Operations: Take some photos of appetizers, entrées, desserts, dining-room ambiance, staff members, and behind-the-scenes operations. Show pictures of the staff serving customers, having fun or preparing for big events. Post photos and short videos regularly to draw an audience and keep them returning. Write brief captions to ask for feedback or explain the photos. 
Introduce New Foods or Signature Beverages: Instagram is an ideal platform for sharing quickly because managers don't need to write and proofread copy. Take photos of any new menu items (Use #Hashtags for dishes), make videos of your chefs while making customer's most favorite dishes.
Optimize Photo Quality: Use a regular or phone camera to take photos instead of the Instagram app to get better quality. The benefits of using alternate cameras include using features like optical zoom. After taking the photos, use the Instagram app to access the varieties of filters, take advantage of its versatile photo-editing tools, like keeping the background of the picture matching with your dishes.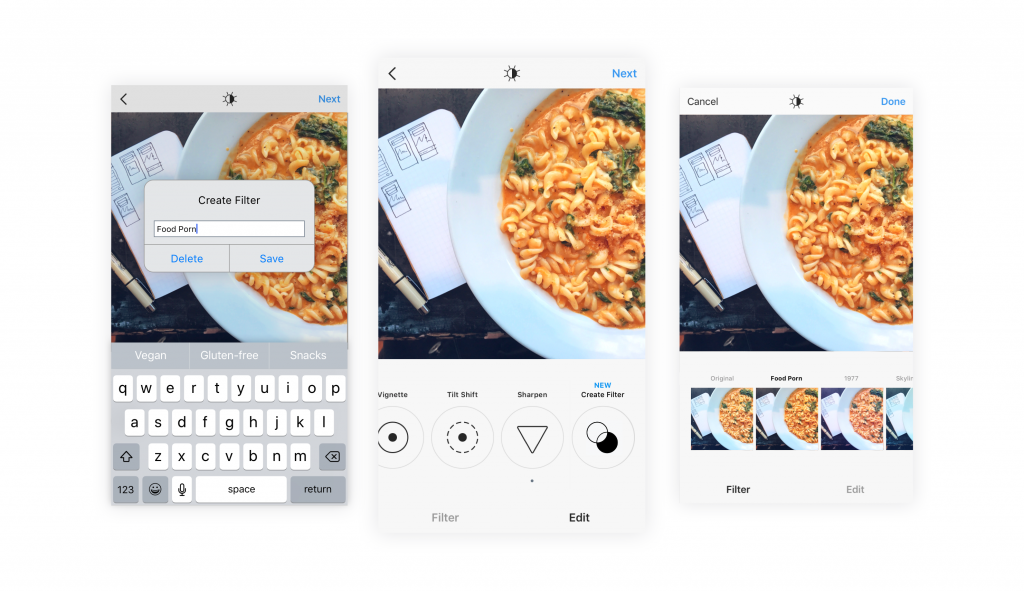 Encourage Customers to Post Photos Taken at the Restaurant: You can encourage customers to post photos in several ways. Best photos could be displayed at the restaurant or in online advertising. Great photos might earn diners a free meal or discount. Sponsor an Instagram contest to get customers to take lots of photos and generate business. Award prizes for photo quality, creativity, artistic composition, or other criteria such as best-dressed diner or wackiest costume. Another option is to post photos on digital signs or monitors, and technology allows restaurants to post these photos in real-time. Again, I would say that Hashtag campaigns are a successful method to encourage the sharing of photos! With the help of #hashtags photos, chances are a lot to be present on the local search page of Instagram.
Narrate a Story with Images: Photos can report a story with minimal captioning. Follow the progress of a remodeling project, major catering event, natural disaster, or day-in-the-life of a busy restaurant. Use Instagram posts to tell people about the company's history, charitable work, or special events.
Using hashtags and geo-tagging to help people find the restaurant's posts by subject and location. Creating a unique hashtag involves generating a memorable name. Choose a short word or phrase that relates to the restaurant or cuisine and is easy to spell.
Use the unique hashtag on all Instagram posts—for example, #UniqueHashtag.
Geo-tagging lets people know where users are located. Restaurateurs can click on geo-tags to connect with Instagram users in their areas.
Instagram offers some astonishingly simple ways to market restaurants, cuisine, and events. People will re-post photos and videos that they like, so restaurant posts enjoy a larger marketing reach. Encouraging Instagram posts from customers keeps them loyal, engaged, and actively promoting the restaurant.
If you are not sure how to use the above functionality, let us manage your Instagram and we will do all the creative work for you.
YouTube, now famously owned by Google, has rapidly evolved over the past seven years since its inception from a video upload website to a fully-fledged social channel. The restaurant owner can use it to promote their restaurant. It offers a large potential audience for every business, especially one within the hospitality.
Over four billion videos are viewed every day. Over three billion hours of video are watched every month. And YouTube is the second most popular search engine on the Internet; second only to Google, which of course, owns YouTube.You can Promote your YouTube Channel:
Add Videos to Your YouTube Channel: For that, You have to first be a registered member of YouTube. Since Google owns YouTube, if you already have a Google account you will need to sign in to YouTube with that account information by clicking the "Sign In" link at the top right of Youtube
If you don't already have a Google account, click "Sign In" at the top right corner, then click "Create an Account" at the top right corner.
Type in all your details to create your account. Check the Terms of the Service box and click "Next Step." Google will then verify your account.
Return to the YouTube home page and click the "Sign In" link if you are not already signed in.
Click the "Upload" button at the top of the page to add a video to your account.
Click your username at the top right of the screen to be taken to your YouTube Channel. You do not need to sign up for a channel; it is created automatically. Once you are on your channel, make note of the website address so that you will know what address to promote on your restaurant website.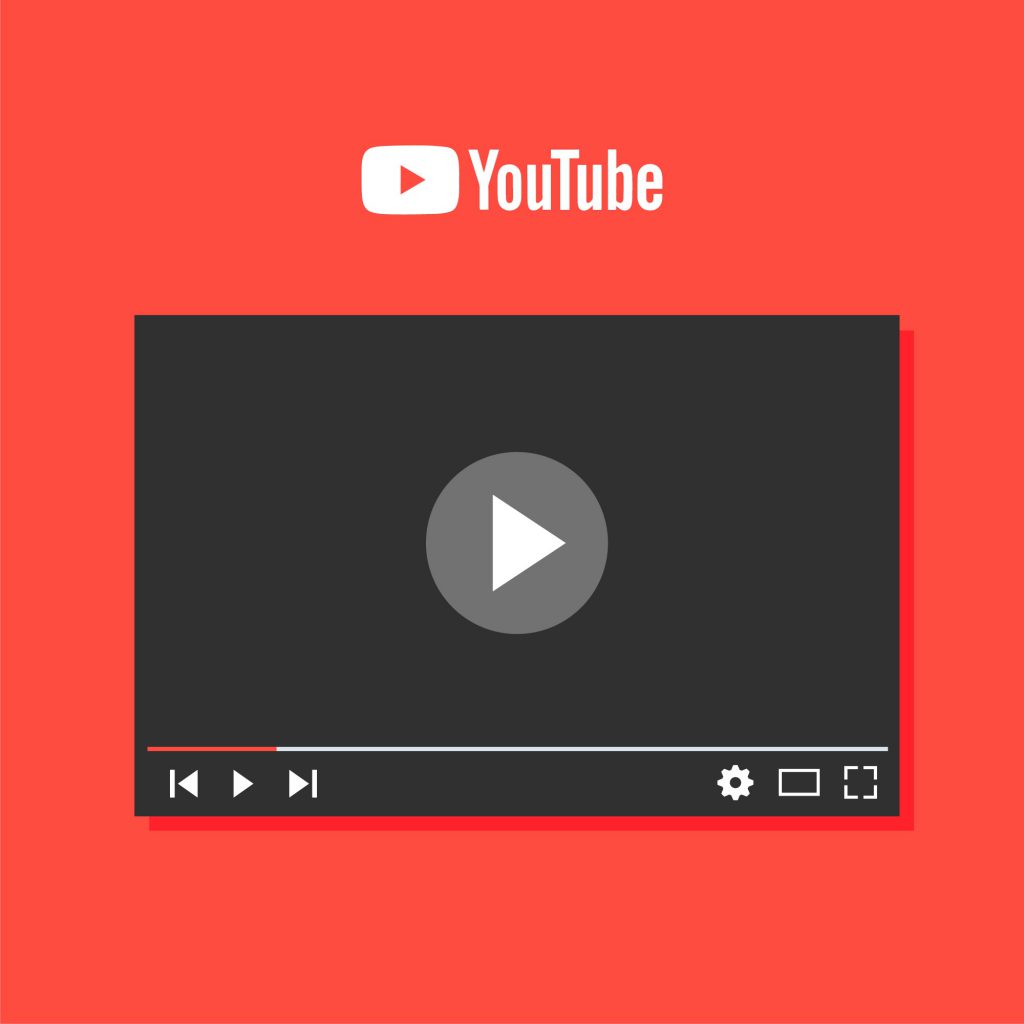 Like, Share and Subscribe: The best way to position your videos in front of your audience is by embedding them within your website. It's incredibly easy to do so, requiring no more than two minutes of copy/pasting.
To do this, view your video, then click "Share", then "Embed". Copy the code provided by YouTube, and paste it inside your web page. By doing this, your potential customers will be able to watch your video on your website.
Link Your Social Media with Your YouTube Account.
5. Local SEO: –
SEO stands for Search Engine Optimization, which is the practice of increasing the quantity and quality of traffic to your website through organic search engine results.
it also helps search engine spiders find websites that help their users. For instance, when someone asks Google for information about Italian restaurants near them, the spiders look for pages that contain keywords like "Italian," "restaurant," and "delivery." As long as your website includes the right keywords, people will find your business easily, which makes them more likely to order from you instead of your competitors.
With SEO-driven content, you can make your restaurant's brand more appealing to potential customers. People are much more likely to order food from you when they've heard of your restaurant.
Local SEO Helps Diners Find Your Restaurant. Local SEO uses keywords about your location to help diners find your restaurant. Google has made a big push for local SEO over the last few years. You may have noticed that when you use Google to search for restaurants, the search engine shows you a map with the locations of the eateries. Those are restaurants that know how to do local SEO correctly.
To make the most of local SEO, you should use the best keywords for restaurants. In that regard, you should add your city and neighborhood name to the content on your website. For example, if you own a pizzeria in Boston, you would want to include keyword phrases like "Boston pizza" and "best pizza in Boston" to your website.
You can also improve local SEO results by registering your website with online directories and social media platforms.
Good SEO Creates a User-Friendly Experience: Friendly user website is very Important for the Restaurant. It helps to increase activity on your page. All you have to do is just add some right Images of your restaurant (activities, food images) with some right tools and content. Like, write some small paragraphs about food or some videos and blogs about your unique recipes.
Choose the Best Domain Name Possible: Ideally, you can register a domain name that includes at least one keyword for your business. If your business's name is available, then use that. For example, try to register "Foodchow.Com" if you own a restaurant named "Food".
If you can't get the specific domain name that you want, try adding a word to the name. Available options might include:
FoodChow
FlorasNYC
Flolasfood
Use Local Keywords That Will Attract Local Customers: You must choose top restaurant keywords when you optimize your restaurant website. The top keywords for food will vary depending on the type of restaurant that you own, though.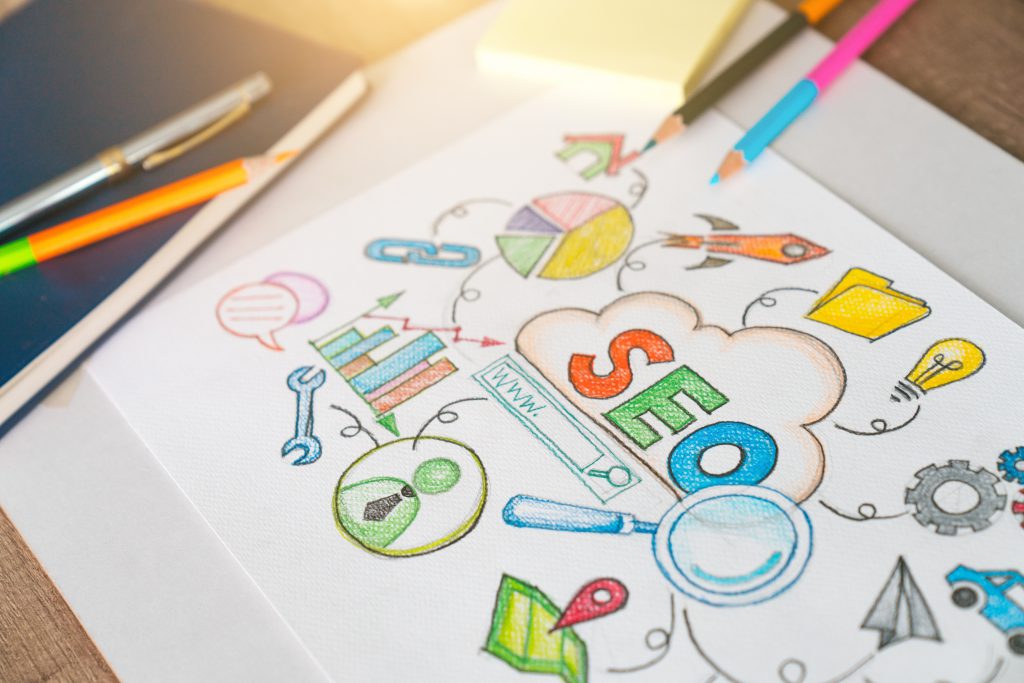 Start with high-level keywords like:
[city name] restaurant: i.e., New York restaurant
top restaurant in [city name]: i.e., the top city in New York
restaurants in [neighborhood name]: i.e., restaurants in Brooklyn
Then, you can focus on niche keywords that will attract customers looking for specific types of restaurants. Niche options might include:
[city name] pizza: New York pizza
[city name] vegan: New York vegan
romantic restaurant
farm to table restaurants
Some people will know your restaurant's name already, but they want to use a search engine to find your website. The search engine will give them better results when you include your restaurant's name and other brand keywords on your pages.
Include Meta Tags to Help Search Engines Find Your Pages: So many Restaurant owners forget to use metatags cause they think Metatags are not Important. Using Metatags will help to Optimize your site and ensure you that you get a high ranking in your local area.
Some of the most important meta tags include:
Title tag
Meta description
Alternative text
Header tags
Responsive design meta tag
6. Built a Free Website: –
A restaurant without a website is a recipe for disaster: if you're not online, customers won't dine. Are we exaggerating? Maybe – although a recent survey found that 80% of people search the internet before deciding where to eat. And, while 70% of smartphone users check out dining menus on their devices, only 5% of independent eateries own a mobile site. Some of the best example for free Website Platform are: –
Wix – top website builder for restaurants.
Weebly – a huge number of useful restaurant apps.
Squarespace – number one for design.
A free website can just make your online presence, for the advanced designing and technical stuff you have to purchase a premium website.
---
7. Premium Website: –
Premium Websites Gives you the domain name of your very own website & helps to establish your brand reliability. It can give customers the confidence and commitment that you are there for them. Also, one-word premium domain names that end with communicating that you are an authority in your industry. Like: Foodchow
Therefore, Premium websites help you in
Semantic Value: When investing in a premium domain name, you are also buying into the generic meaning that name is associated with. This is one of the many reasons why brands purchase the generic domain associated with their trades. Besides, you also purchase the semantic value of a term when buying a premium domain name. This can be a strong step for any business since you eventually want customers to associate your brand with that your business is operating in.
Partnership building: Having a premium domain name for your business might also attract new partnerships. Some business owners – especially when it comes to online businesses – prefer to partner with reliable companies that have premium domains that are short and memorable over long names. Such partnerships could be essential for your (new) business to flourish and help your company grow and be more successful. These partnerships could be advertised on your site as well, along with some meaningful testimonials that might increase the reliability of your brand.
SEO benefits: Search Engine Optimization (SEO) is one of the key principles of online marketing. When customers see your domain name while performing a relevant search, this always is beneficial for your company and may increase your traffic and revenue. Also, by taking up premium domain names, you are reducing your competitors' options. This is called defensive registration. Relevant domain names may rank better in search engines. That means when your domain name matches the keywords of people's searches, it is more likely that your domain name ranks higher in search results. But in general ranking on top even with an exact match is getting harder and harder. However, premium domain names have another advantage, which brings us to the next point.
Link building: Whenever a website links to your domain, then it's very likely relevant to your particular business. Having many high-quality sites linking to your domain will allow your domain name to rank higher in search engine results. Premium domain names combined with relevant content and information could, therefore, be of great advantage when it comes to link building since most websites prefer to include links to websites with short and authoritative domain names.
Google Analytics: Google Analytics is a free tool that you can use to track information about the way visitors to your site interact with it. During a search engine optimization campaign, you will need to use Google Analytics to track the performance of your keywords in order to have a successful campaign. You will be able to know how much traffic each of the keywords brings to your website. Google Analytics will open up a world of information you probably never knew about visitors on your site.
8. Delivering Portals: –
Having an online presence makes you "sparkling visible" to clients who'd otherwise never see an ad or hear about your business, and who would probably never come knocking on your restaurant door. So there goes your foot traffic.
The biggest advantage that comes to one's mind is that these portals have a huge number of users, which could become your potential clients. So, it must be a very good channel for acquiring customers.
Therefore, The Delivery Portals Like FOODCHOW Gives Opportunity to Restaurant Owner register Their Restaurant for free. If you are a restaurant owner upload the restaurant menu to start receiving online orders through this fast-growing portal without any cost.
When it comes to business, Facebook Groups and Events are a powerful tool. Here are a few Facebook Groups' many uses:
Register Your Restaurant for upcoming events on social sites. Play some online quizzes, Join live chat groups with others, make a Facebook fan of the week contest.
Benefiting customers:
Facebook Groups can be offered as a benefit of being a member of an organization or a customer of a business. A restaurant can create a Facebook Group where recipes and local events are shared with its customers.
Gathering members/attendees:
it used to create engagement, relationships, and partnerships. Via members of your group or association, or attendees of your upcoming event.
Promoting others:
 Occasionally, we will help support another business's launch of their book, product, or service. By sharing their promotion with our email list.
10. Happy Hours / Happy Day:-