We, humans, are surrounded by technology in our everyday life. Due to the various technologies, our life is much simpler and easier than before. Businesses are also adapting the digital methods and focusing on their online presence. The food industry has grown immensely due to the increasing demand for
Online Food Orders
in the past few years. Almost every restaurant provides food ordering services to its customers. But still, there are many restaurants facing issues in their current
Online Food Ordering
system because most of the restaurants rely on third-party food ordering apps.
Demerits of Using Third-Party Platforms
As most of the restaurants want to take their restaurant business online but due to the lack of technical knowledge they choose third-party apps as their
Food Ordering Platform
. All the third-party apps have a very high commission percentage for their services they provide to the restaurants. Most of the restaurants do not believe in spending too much on third-party applications as in the long run it does not guarantee the desired results.
Issues with third-party apps
No Access to the Customer Database
High Commissions
Extra Charges levied on every transaction
Pending Payment for Weeks
Not Possible to Get Your Own Branding
As Other Restaurants also Present, Chances of losing customer
Best Option For The Restaurants Online Ordering Start-up
As you have seen already that using third-party platforms might be tedious and does not provide you instant money from the transactions therefore it won't be worthwhile in the long run. The best thing you can do is get your own
Restaurants Food Ordering System
. Now you might have questions like how is that possible without any technical knowledge? The answer to your question is Yes! now you can get your own
food ordering system
without creating it from scratch.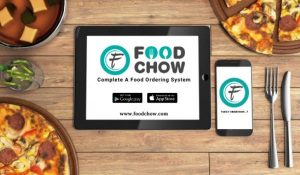 FoodChow
is the leading online food ordering portal especially designed for restaurant owners and food lovers. It enables you to get your own online food ordering system in little time and at Zero Cost. FoodChow just charges settlement fees once to the restaurants. You can also get
14 days free trial
where you have the entire system, you can take orders and explore everything then decide if you want to continue or not. Due to Foodchow's global presence, you can discover restaurants from
168 countries
across the world. FoodChow provides features like pre-order, takeaway, delivery, dine-in, etc. With the Table Reservation feature, users can pre-book their table in advance which gives them peace of mind on the day when they visit the restaurant. You can also create real-time offers for your customers at any time. As FoodChow provides you with a dynamic menu you can easily change your food prices anytime according to your convenience. Additionally, you can also keep a record of your restaurant sales and generate reports monthly, yearly, or any custom period the restaurant owner likes.
By Using FoodChow
you will be marketing your own restaurant. As it is
SEO-friendly
, you can attract more traffic to your restaurant websites by being at the top of the search engines. The other advantage of ranking higher in search engines is that it creates a sense of trust and authority in users which gives your restaurant an edge compared to others.
Some of the Benefits of FoodChow For Restaurant Owners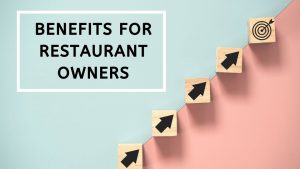 Free trial
Zero Investment
Complete Marketing Solution
Worldwide Presence
Instant Payment
Multiple Payment Gateways
Partner Programs For Extending Food Business
Upload Dynamic Menu
Access Customer Database
Create Offers
Complete Control of Your Own Restaurant
Some of the FoodChow Benefits For  Users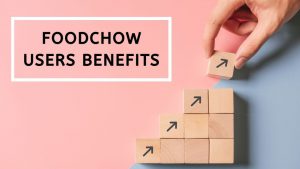 Dine-in, Takeaway, Delivery, and Curb side
Table Reservation
Order From The Top Restaurants Nearby Your Location
Get Real-Time Offers and Discounts
Scan & Order
Live Order Status Update  (More Benefits & Features)